The Administration Portal is the main interface where counsellors, career advisors, case workers, and other administrators can administer, view, and manage Skill Profiles for their clients.
The Admin Portal Interface
The Administration Portal's interface is divided into 5 section:
Header - Help access, Language settings, Account settings, Basic profile search
Sidebar - Views for your project, User Groups, Invited and Archived Users
Search bar - Search database of users by name, activity, specific occupation match, specific skills
Invitation button - Generate invitation links for new users
Main Pane - View and browse user Skill Profile Data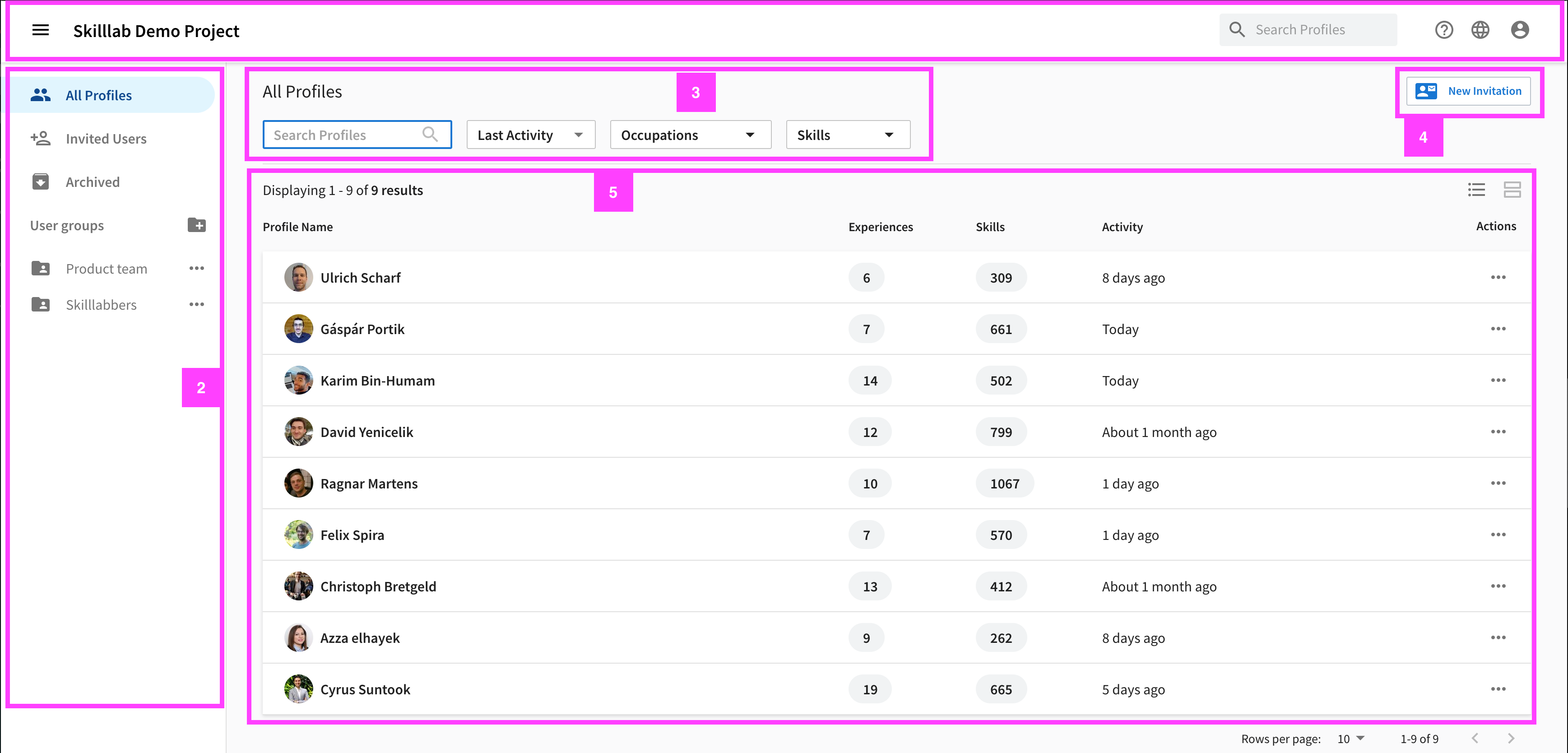 Header
From the Header, you can
Show and hide the sidebar
See your project portal name
Quick Search profiles by name
Access help articles and contact customer support
Change language of the portal interface
Manage your administrator account settings, review Skilllab's Terms & Conditions, and Log Out

Sidebar
The sidebar allows you to monitor and manage the users in your database. In the sidebar, you can:
Select standard views of users in your organization's database - All, Invited, Archived
Create and view custom groups of users
Search Bar
The search bar enables administrators to search and filter through the database of users in the portal. Administrators can apply multiple search filters at the same time and search the database according to various criteria:
Search by name
Search by the date when users were actively using the Skillmap mobile app
Search by occupation matches
Search by skills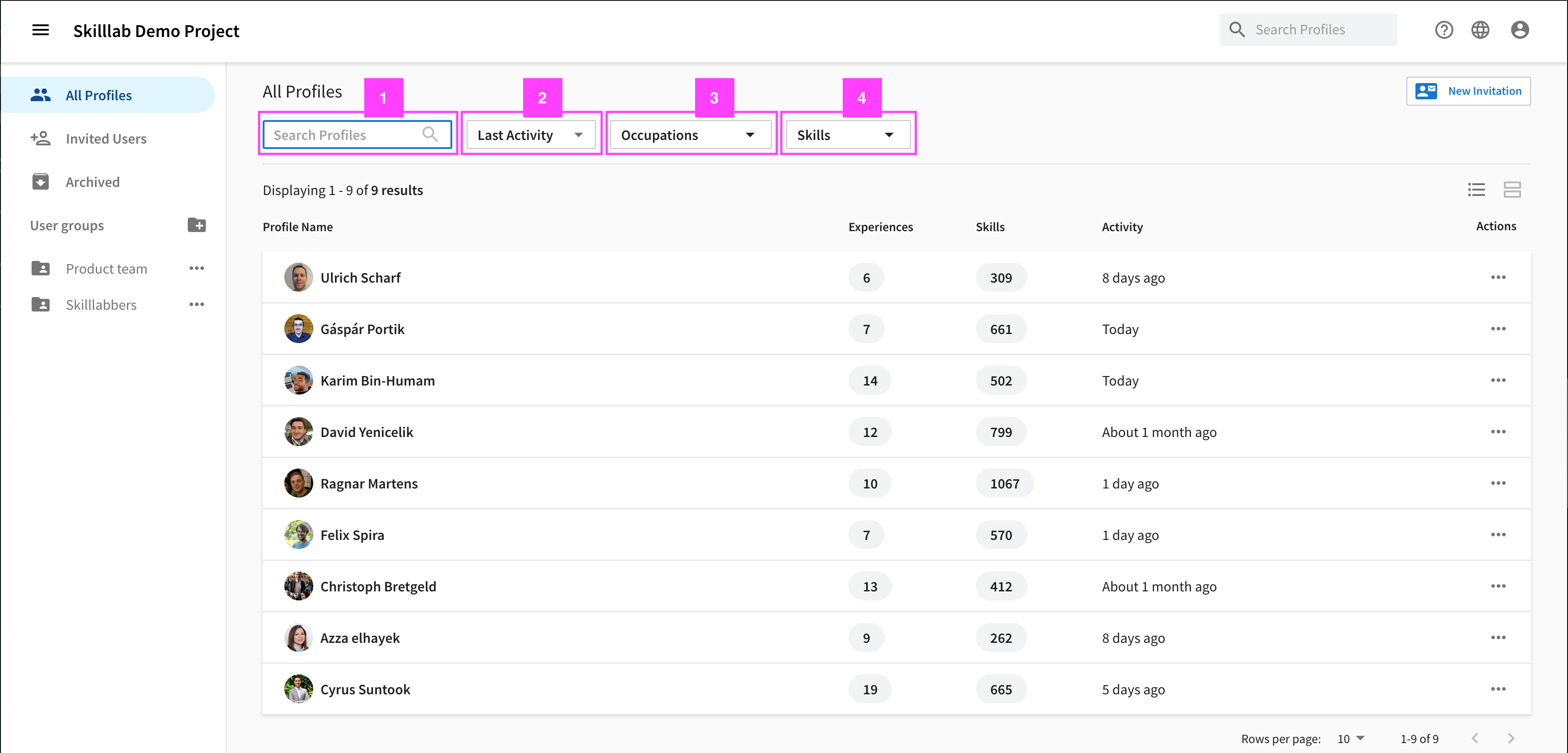 Invitation Button
With the invitation button, administrators can invite new users to register an account on the Skillmap mobile app and create a Skill Profile.


Main Pane
In the main pane, administrators can monitor and view the skill profiles of users in the project database. In this pane, administrators can:
See and click on a user's names to open individual skill profile
See how many timeline experiences a user has entered into his or her skill profile
See the total number of skills that a user has entered into his or her skill profile
View the last time that a user was active in the Skillmap mobile app
Perform specific actions for a user - adding a user to a custom group, archiving a users, resetting a user's password, deleting a user