When your project has a lot of users, it can be important to organize profiles in the database according to groups. This is possible with the administration portal's "Groups" feature. Administrators can create custom groups and add user profiles to those groups for quick access.
Creating a Group
To create a group:
Click on the "Add Group" button in the sidebar
In the pop-up menu, enter the name of the group which you are creating and click "Save"
The new group appears under "User Groups" in the sidebar.
To add user profiles to a group:
Click on the dots under "Actions" next to the user profile that you would like to add to a group.
Select "User Group"
In the popup menu, search for and select the group that you want to add the user profile to
The user profile will now be accessible through the group in the sidebar.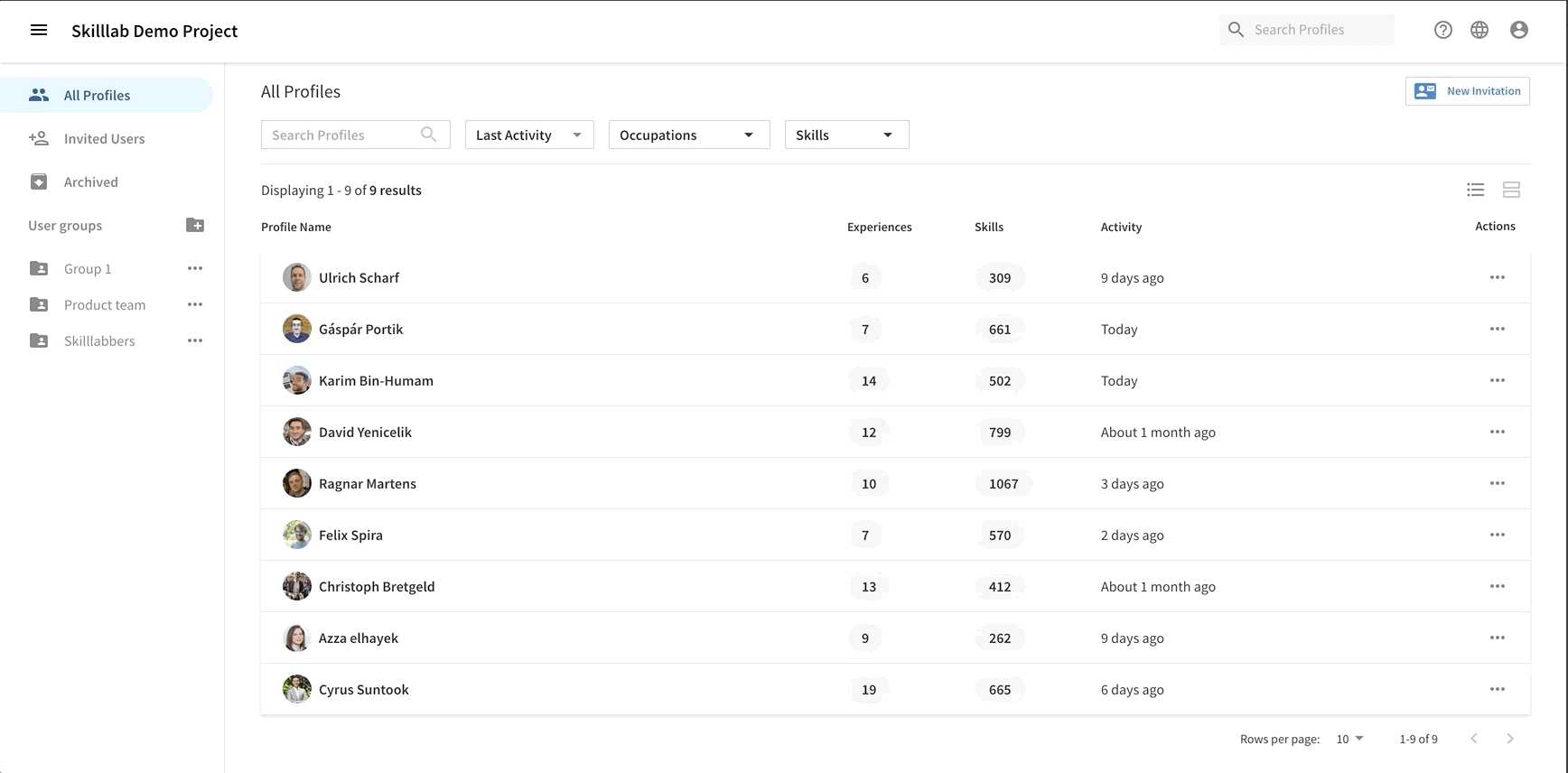 To remove a user profile from a group:
Click on the dots under "Actions" next to the user profile that you would like remove.
Select the "User Groups" option
Unselect the group that you want to remove the user profile from