In the app, you can add career goals to let employers and employment agencies know what kinds of careers you are interested in. Adding career goals to your profile is easy:
Navigate to the "Careers" page of the app
In the Career Goals section, click on "Add career goal"
Use the search bar to search for careers you would like to add to your goals
Click the (+) button to mark one or more job title and add them to your career goals by tapping the add field at the bottom of the screen.
Here is how it's done: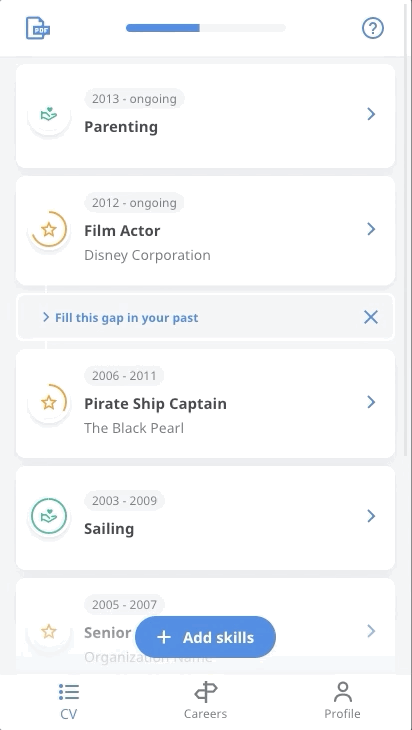 You can also add a career goal anytime you explore a career by tapping the (+) button on the top left corner of a career when you browse careers.
Here is how that is done:
You can return to your career goals anytime by tapping the Edit goals button to edit, remove or add other careers.